Denver, Colorado
Whether your needs are residential or commercial, you can rest assured that our team of experts will deliver.
Expanding Our Reach
We've brought our 14+ years of experience and knowledge to the Denver area. You can rest assured knowing that our award-winning team is serving you with superior quality, on time and on budget. We know how important your roof is in protecting you from the elements the Denver weather can throw at you, and we want to make sure you feel safe at all times.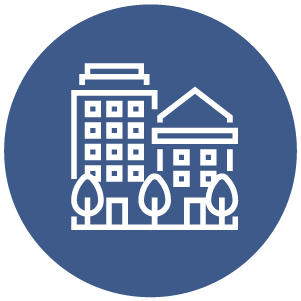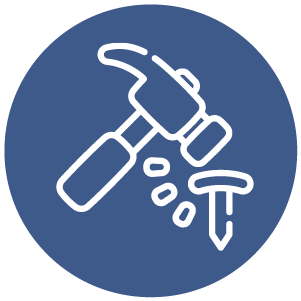 Whatever the Weather
If you don't like the weather, just wait two hours!" This joke could not be truer in Denver, where we've seen snow, rain, sleet, hail, and sun all in the same week. And with this constant variation of weather, your roof is bound to take a beating. The hail may crack it, the snow may weigh upon it, the winds may blow some shingles off or a branch down on it.
But whatever Mother Nature throws at you, Farha – Roof Repair Denver, CO contractors will be there to thoroughly inspect any damage you may have, provide a free estimate, and get working right away to make sure you are protected from whatever the next storm brings.
Contact Us Today
Give us a call or an e-mail today to find out how we can turn your roofing dreams into a reality. Whether it's just a quick question or you'd like a quote, we are ready to help!
        Frequently Asked Questions
                                 Here are some common questions about Roofing .
What are the major dangers commercial roofs face?
Premature aging and extreme weather effects are the two major inevitable problems a commercial roof faces. Using efficient UV protection layers and frequent maintenance, you can extend the life of your roof. Similarly, blocked drain or sagging roof can cause water to collect at certain spots and corrode the layers. This can cause water to eventually force its way inside.
Can I install a new roof myself?
No. A roofing installation should not be considered as a DIY project. Roof repairs and roof installation requires precise tools and appropriate safety equipment as any slip can cause material loss and risk injuries or loss of life in the worst case scenario. Additionally, it takes years of to build the skill before you can single handedly manage to install a new roof successfully, which is only possible when you are a certified roofing contractor.
How do I know if I have hail damage to my roof?
Hail is small shards of ice crystals formed in clouds due to extreme condensation. Their travelling velocity can severely damage anything that is in its path. Hail is concerning for roofs as it can chip away and crack weak shingles and cause damage to the underlying flashing. If you notice holes in your attic or loss of insulation, chances are that the hail has punctured the roof. For a detailed inspection, book a roof inspection from Farha Roofing.t.
What is a roofing underlayment?
A roofing underlayment, otherwise known as felt paper, is a protective layer sandwiched between the shingles and wooden supports. It acts as a protective barrier against wind-driven rain, which can get in between the shingle layers and cause damage to your property.